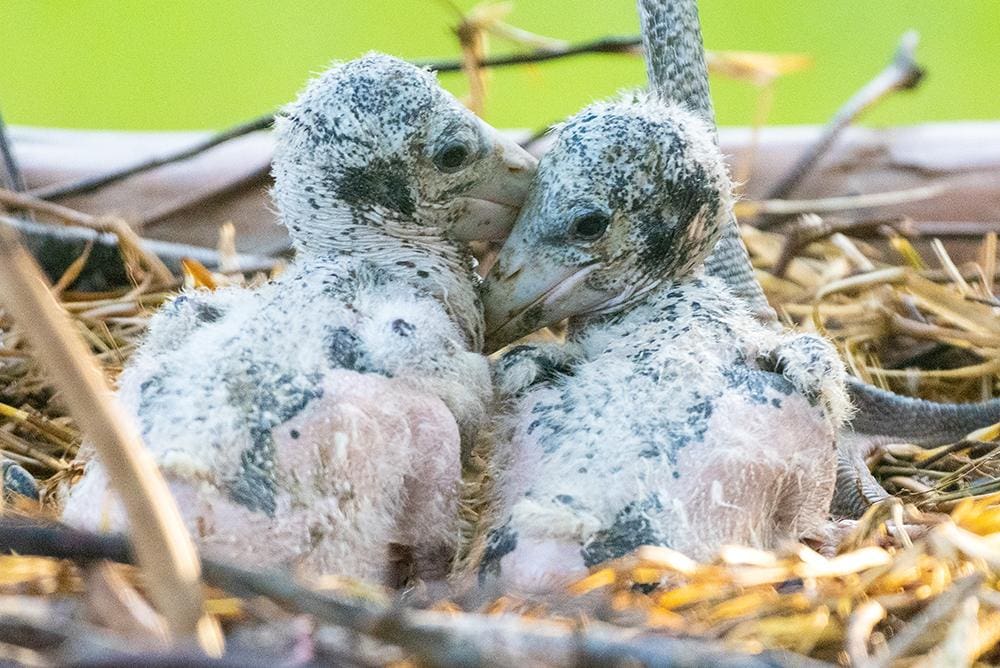 Get ready to swoon over the cuteness of these marabou stork chicks, born on May 11th and 12th, and thriving under the watchful eye of their experienced parents. Love them or hate them, the unique appearance of these birds is a natural wonder to behold.
Who knew that according to African legend, God used leftover bird parts to create the marabou stork? Despite being called the "ugliest bird in the world," we think they're adorably charming.
Did you know that the marabou stork is the largest flying stork in the world? Found in sub-Saharan Africa, they are primarily scavengers and play a critical role in preventing illness by keeping the environment clean.
And while some might be put off by their habit of feeding on rotting carcasses and cooling themselves by defecating on their own legs, it's important to remember that every creature plays a unique part in our ecosystem.
Get excited to add a bit of unexpected diversity to your day and appreciate the fascinating beauty of these marabou stork chicks!
Read the announcement from Zoo Miami here: https://www.facebook.com/zoomiami/posts/pfbid0384h55SXaVcX9rxYKXhtJLg1rdfuF3MHuEdNqk5wejyvh82fZcHeEQLTtFrtk9QNvl